In challenging economic times, the Navarre Chamber plays a very special role
We are the first responders for the business community in the Navarre area. It is our job!
As a business member, you are making an investment in the future of your business, employees, and your community.  Moreover, you are opening yourself to a world of useful and valuable benefits.  The Chamber is an extension of your business - we can help you do what you do not have time to do.
We encourage you and/or a member of your staff to get involved in some of the Chamber's Committees.
And your company can immediately utilize unmatched marketing opportunities, connect with key decision-makers, enjoy all the benefits and programs, and grow your network of business professionals.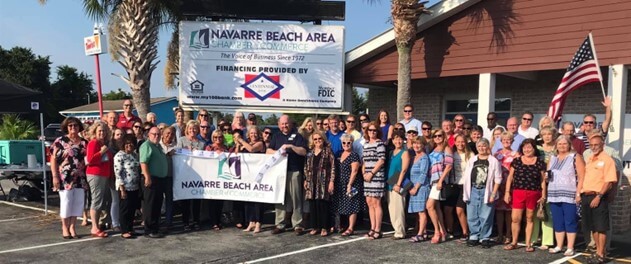 VALUABLE TOOLS TO SUPPORT YOUR BUSINESS
Make the most of your membership investment by taking advantage of these services provided exclusively to Navarre Chamber members.
Online Business Directory
Your business/organization name will be included on our website searchable by category, quick link, or through keywords. You also have the opportunity to take advantage of an enriched member listing as we upgraded everyone during the COVID Crisis to Enhanced Membership Listing.
Hot Deals & Member-to-Member Discounts 
Drive new customers to your business by offering a hot deal or share a discount specific to Navarre Chamber members through a member-to-member discount. View current hot deals or log in to your account to view member-to-member discounts or to post your own offers.
Corporate Partnerships
Troy State University - Access to unique opportunities for educational enhancement and career advancement

Tuition Scholarships for Chamber Members
Community Job Board 
Are you hiring? Navarre Chamber members can connect with job seekers by posting career opportunities on our job board. View our job board or log in to your account to advertise available positions at your business.
Community Calendar 
Hosting an event? Navarre Chamber members are encouraged to spread the word by posting events, seminars, and celebrations on the community calendar. The community calendar is the best way to stay up to date on current events, seminars, and celebrations around the community. Log in to your account to post your own calendar listing.
Ribbon Cutting Ceremony
Let us guide you through the Ribbon Cutting ceremony process and advertise your event on our upcoming events calendar. Ribbon Cuttings can be held for multiple reasons including a grand opening, new ownership, anniversaries, renovations, and more. The Navarre Chamber will assist each member with a Ribbon Cutting event. You can request a ribbon cutting ceremony through the Navarre Chamber.
Information Center Display 
We love to advertise our members to the community. Visitors to The Navarre Chamber Information Center can access a business card or tri-fold brochure to help visitors learn about your business.
The Navarre Chamber Information Center
The Navarre Chamber Information Center is the result of a partnership between Florida Small Business Development Center at UWF and the Navarre Chamber. Designed with entrepreneurs, telecommuters and business professionals in mind, this Co-Work Space is an ideal space for holding meetings, collaborating with associates or working independently. The Navarre Chamber Information Center is an ideal location to close business deals, make presentations, host trainings/seminars, or conduct interviews.
Relocation Information
New residents and companies are moving to the Navarre area every day. Upon request, relocation information including our annual Community Guide, school information, and economic development materials are distributed to these individuals and companies. Our relocation information will make your move to the Navarre area easier and less stressful.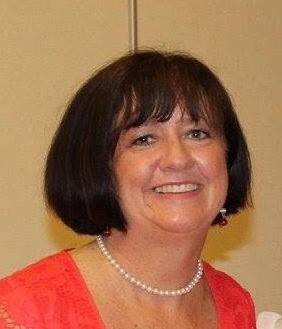 QUESTIONS?
PLEASE CONTACT:
CHANDA RYAN, PRESIDENT/CEO
850.939-3267 (Office)
850.400.0466 (Cell)
Membership in the Navarre Beach Area Chamber of Commerce is an investment in your business and your community. 
Membership offers you and your business/organization an opportunity to gain visibility, connect with others, save money, influence the community and gain knowledge.
Getting Your Name Out There: How the Chamber Helps People Get to Know You
Chamber membership helps your business become more recognizable in a variety of ways.
These include:
Referrals. As the voice of business, visitors and people who are new to the area, often call on the chamber for suggestions. Best of all, these suggestions are considered extremely valuable because they're not swayed by the business' marketing.
Networking Events. The easiest way to get to know more people is by meeting them in person. The Chamber offers a number of networking opportunities. Some even help you become a better networker.
Introductions. Your chamber wants to introduce you to the kind of people who will be helpful to your business. Tell us who you want to meet and we'll help arrange it.
Hosting. Your chamber also has a number of events that can be hosted or sponsored by your business. This is the perfect way to help people get to know you better by visiting your store or business or sampling what you have to offer.
Cash Mobs. Your Chamber has events called cash mobs and a restaurant bash where we round up a group of people and ask them to commit to spending a minimum purchase usually around $20. For the business, it provides a quick influx of revenue but it also gives them an opportunity to showcase their offerings to chamber members who might not be familiar with their business.
Join the Chamber and meet potential customers, community leaders and your business peers.
Chamber membership gives you access to a variety of business resources: personal business assistance, educational seminars and information to make quality business decisions. These resources can help new, existing or expanding businesses develop strategies to tackle tough challenges, increase productivity and understand the ever-changing issues that impact business and our community. As the voice of business since 1972, the Navarre Chamber advocates the views of the business community to decision-makers at all levels of government. The Chamber markets your services and products to other business people, area residents and community visitors. People look to the Navarre Beach Area Chamber of Commerce for reliable information and references about the best our community has to offer. Benefits of membership extend to customer referrals, business networking and other business-related activities and opportunities. Chamber membership grants you instant access to a variety of savings—an immediate return of more than 100% on your membership investment.
Aligning with a trusted brand and a valuable community resource
The Navarre Chamber is a well-respected brand and recognized resource within our local community and Northwest Florida. Consumers look to the Chamber to provide trusted information and recommendations, and generally recognize that the chamber helps create jobs and promotes local economic development.
According to a national study by The Schapiro Group:
Consumers are 63% more likely to buy from chamber members, and fellow business associates are 59% more likely to buy goods and services from you if they know you are a Chamber member.
Joining the Chamber of Commerce is a valuable investment in your success, and increases consumer perception of your reliability.
Business Networking – Get Connected!
The greatest power of the Navarre Chamber is in helping businesses make connections – whether it be with other businesses or potential customers. Our regularly occurring meetings and events are designed to help you make connections and foster relationships to build your business. Quarterly and annual special events are designed to help you gain new customers, and our online directory and social media outreach helps boost your presence to the world.
Business Promotion – We'll help you market your business.
Display your business cards or brochures in the Chamber lobby! With steady walk-in traffic, it is a simple way to leverage your membership and visibility in our community.
Regularly submit Business Briefs to the Chamber's online community.
This website is a valuable tool! Members receive listings in our online directory, including linkage to your social media channels. This adds to your rankings in online search engines.
Use the Chamber logo in your business promotions. We love reciprocal links!
Display your membership with pride! Members receive a door sticker so your customers know you are a supporter of our positive community initiatives.
Press Release Distribution: we work hard on media relations and have built a contact list that can help you get the word out to the local news outlets. Send us your press releases and we will distribute to our network of media contacts.
Other Opportunities:
Website and Community Directory advertising opportunities are available to members.
E-Blasts available to Members.
Business Assistance – Need a little Business Assistance?
Power House with John – One-on-one counseling counseling with representatives from the Florida Small Business Development Center at University of West Florida by appointment in the Chamber office.
Partner Seminars – the Navarre Chamber regularly hosts workshops and seminars from the Florida SBDC at UWF and our members.
Impacting the future of your business
Insuring the availability of a skilled workforce and meeting the demands of a changing economy is part of the reason we advocate and outreach with the Santa Rosa County School District. We build relationships, coordinate events and activities focused on the work environment and the needs and priorities of our business community.
A chance to make a difference: Chamber Education Committee meets monthly.
The Voice of Business Since 1972 – Looking for Business Representation that counts?
The Chamber advocates on the local, state and federal level on issues affecting our business community and local economy. Regular communication with local government leaders helps advance the initiative of the business community and makes the Navarre area a great place to do business.
Referrals – We want to talk about you!
Did we mention we are a trusted resource in the community? We get hundreds of phone calls, online inquiries and walk-in traffic and we point them all to our members! Making sure we have up to date and complete information about your business, products and services, events, etc. will help us help you!
We love all of our members, but we really LOVE to share the news about our new members. Upon joining, you can expect to be welcomed on the Chamber website, and Facebook page, and listed in The Chamber Update.
You can't afford not to join!
Other Business Benefits – Not to mention…
Mailing Lists – Chamber members may receive a mailing list of all Chamber members.
Ribbon Cuttings – all new businesses, newly renovated, or new locations, who are members of the Navarre Chamber, may have a free Ribbon Cutting event. The event will be advertised in our regular broadcast emails, in the Calendar of Events on our website, our social media pages. We will take photos. As a follow-up, we use select photos from the event on our social media channels and in our communications.
Meeting Space – need a place to meet a client or hold a meeting? The Chamber has a few options for meeting space, including two board rooms. Members currently enjoy free access to the spaces (up to one hour each) as long as they are available, but they must be reserved in advance.

Benefits of Membership:

Basic Membership Listing on the Chamber's website that averages 10-12,000 visitors monthly: www.navarrechamber.com with Login and Password to update your listing 24/7
One (1) FREE listings in the Chamber's Annual Navarre Community Guide and Membership Directory by category and alphabetically (Additional listings available at $25/year.)
Advertising opportunities in the Chamber's Annual Navarre Community Guide and Membership Directory.
FREE copy of the Annual Navarre Community Guide and Membership Directory with access to additional copies if needed.
New Member Announcement on Chamber's Social Media
Complimentary Ribbon Cutting Ceremony at your office/organization or at the Chamber's office with photos that are posted on Chamber's Social Media, and run in Navarre Press.
Complimentary E-Blast to announce your Ribbon Cutting sent to 2,000+ email addresses that includes Chamber members, the media and people in the area that have requested to receive information on new business and community events.
FREE access to post your events on the Chamber's Community Calendar
FREE job announcements on the Chamber's website
FREE press releases can be added to the Chamber's website
FREE Hot Deal and Member to Member promotions on the Chamber's website
FREE business card display space at the Chamber's office
FREE subscription to the Chamber's weekly electronic newsletter, The Chamber Update.
FREE access to a SBDC Certified Business Analyst in the Chamber's office every Wednesday (9am-4pm) to answer all your business questions as part of our "Power House with John" series.  And, they take private meetings by appointment. The Analyst can help our members develop: Business Plans, Cash Flow Projections, Marketing Plan, Feasibility Studies, Market Research, Loan Proposals, Personnel Plans, Strategic Plans, and Capital Access Assistance.  It's all at no charge and CONFIDENTIAL.
Membership Decal to display at your business
Volunteer and Sponsorship Opportunities at Community Events
Referrals to your business/organization via phone, internet, email and walk-in traffic.
Access to add the Chamber's logo to your business/organization's website
Follow the Chamber on social media: Facebook, Twitter, Instagram, LinkedIn, Google+, SnapChat, Pinterest and YouTube.
SHARE your social media posts to the "Friends of the Navarre Chamber" Facebook Group.
Refer a business to join the Chamber, and your business/organization will receive a $25 credit toward your membership renewal
More than 20 active committees to get involved with including: Small Business, Tourism, Government Affairs, Transportation Taskforce, Military Affairs, Navigators and more.
Complimentary Educational Workshops:  Chamber 101 Member Orientation and Munch & Learn Workshops on Marketing, Social Media, Taxes, HR and more!
Networking Events:  Commerce & Coffee - monthly membership breakfast, Member to Member Showcase - monthly expo at breakfast, Commerce & Cocktails - Business to Business Happy Hour, Women 2 Women Connecting, Restaurant BASH - monthly event at area restaurant, Annual Awards event and more!
Community Events:  Holiday Shop Crawl, Cash Mobs, Tunes By The Dunes Free Spring Concert Series, Annual Christmas in the Park, Navarre Community Christmas Parade, The Precinct 34 Project - Candidate Forum and more!
ANNUAL BUSINESS MEMBERSHIP INVESTMENT
1-15 employees - $325

16-50 employees - $375

51-100 employees - $500

101-200 employees - $750

Over 200 employees - $1,000
ASSOCIATE MEMBERSHIP - Available for member employees/realtors interested in accessing full member benefits of the member/broker.
$100
INDIVIDUAL MEMBERSHIP - Available for individuals with no business affiliation.
$125
PUBLIC GOVERNMENT OFFICIAL/SCHOOL - Available for public officials, government offices, schools and organizations formed to support public schools.
$100
POLITICAL CANDIDATE MEMBERSHIP - Available for individuals and public officials running for office.  (This membership is separate from the Individual and Public, Government Official and School Membership.)
$325
CIVIC ORGANIZATION, CHURCH, NON-PROFIT - Available for civic organizations, churches and non-profits with less than 3 paid staff positions.
$200*
* Provide copy of 501c3 status and receive $25 discount.
NON-PROFIT ORGANIZATION with More Than 2 Employees:
3-15 employees - $325
16-50 employees - $375
51-100 employees - $500
101-200 employees - $750
Over 200 employees - $1,000
_________________________
Two part time employees =
1 full time employee
- Each primary contact and PAID Associate Member may be listed in the Annual Navarre Community Guide, on the Chamber's website, vote in annual Chamber elections, sign Chamber candidate petitions, and is eligible to attend Chamber meetings, networking events, seminars and workshops.
- Associate memberships are available for member employees interested in accessing full member benefits $100/year
EXTRA MEMBERSHIP OPPORTUNITIES FOR INCREASING EXPOSURE
Enhanced Membership Listing:  $120/year
The enhanced directory listing includes logo placement on business profile, photo and video capabilities, additional key words and longer company description, "pop to the top" on your category search listings and more! (This selection is available for Business Members only.)
Additional Category :  $25/year
1 Category listing is included with your Basic Membership, and it is $25/year for each additional category you wish to have your business listed under in our directory in print and online. (This selection requires membership level of Business Member.)
Additional Location :  $100/year
If you have additional office locations, they can be added for $100/year per location. (This selection requires membership level of Business Member.)
What are you waiting for?
CLICK HERE to JOIN The Navarre Chamber TODAY!
. . . Then, CLICK HERE to schedule your Complimentary Ribbon Cutting at your business/organization or at the Chamber office!
What is a Navarre Chamber Ribbon Cutting?
A ribbon cutting is the ceremonial event at a New Navarre Chamber Member's business or at the Navarre Chamber office. It can inaugurate an organization's first day of business or it can take place weeks after the business' opening.
Because the ribbon cutting marks a very significant moment in the business' history, this is also a great photo opportunity. The ceremony gives the business owner or manager a chance to say a few words to those gathered. Business owners have used this time to publicly thank their financial backers, their employees, their friends and family, and/or their business partners. They also take the opportunity to talk about what their business/organization does.
You must be a new or current Chamber member in good standing for the Navarre Chamber to participate in your ribbon cutting.
Who qualifies for a ribbon cutting?
The Navarre Chamber is available to assist with your Ribbon Cutting ceremony if your business/organization has:
Opened its doors
Moved to a new location due to expansion
Has been remodeled or has expanded its current location
Is celebrating a milestone anniversary
Groundbreaking
What are the benefits of holding a Chamber ribbon cutting?
By hosting a ribbon cutting, you can:
Introduce both the public and Navarre Chamber members to your business
Announce your ribbon cutting on the Navarre Chamber's Community Calendar
E-Blast a Ribbon Cutting Reminder to the Navarre Chamber's database of members, the media and people that have requested to received our E-Blasts (2,000+ email addresses, via Facebook and via Twitter)
Familiarize the public and Navarre Chamber members with your product/services
Familiarize the public and Navarre Chamber members with your physical location
Begin a customer base
Generate leads and sales from attendees
Forward a photo of your ribbon cutting to the Navarre Press with a distribution of about 5,000+ weekly!
Is there a cost to have the Chamber participate?
There is no fee for the Navarre Chamber to participate.
Is the ribbon cutting my business' event or a Navarre Chamber event?
This is your event. The Navarre Chamber will gladly assist you with the following:
Notify the Navarre Chamber's Board of Directors and Ambassadors Committee members of your ribbon cutting, encouraging their attendance
List your ribbon cutting on the Navarre Chamber's Community Calendar and ribbon cutting page of our website
Have a member of the Navarre Chamber's Team provide congratulatory remarks
Provide a list of Navarre Chamber member caterers
Bring the "giant scissors" and ribbon
Take pictures at the event and publish the photos on the Navarre Chamber's social media outlets.
Provide you with copies of the photos for your use
While the Navarre Chamber will extend the above mentioned invitations and list your ribbon cutting on our Community Calendar, we strongly encourage you to conduct your own PR campaign to increase the attendance and awareness of your business's opening. You should also consider inviting your business partners, financiers, contractors, employees, customers, friends, and family to be with you to celebrate this momentous occasion in your business's history. Please understand that you should not rely solely on the Chamber to attract your audience.
What do we do?
Because your ribbon cutting is your event, there are no set rules. To make your event successful, carefully consider the following:
Schedule your event at least two weeks in advance. Tuesdays, Wednesdays, and Thursdays are usually best days during the week for business people, not earlier than 8:00 a.m. and avoiding later evening functions unless this is the type business you have.
Determine who will cut the ribbon. The owners or top executives most frequently do the honors, but each business is different and can pick whomever they like.
Who will be in the photo(s). Some businesses will take multiple photos with various groups of people before actually cutting the ribbon. Photos might include employees, family, Chamber members, business partners, and Ambassadors for example.
Your remarks or speech. This is usually done when everyone is gathered before cutting the ribbon.
Invite everyone you know! Invite your family, friends, past, current and potential customers, business associates (including your accountant, banker, and property owner,) suppliers, your employees, the media, neighboring businesses, and government officials.
Consider having giveaways, especially logo items that guests can take back to their offices. The Navarre Chamber is happy to provide you with members who can help you create gifts.
Food and beverage is not required, but for open house events, it makes a nice touch. The Navarre Chamber is happy to provide you with members who can help you with catering
Prepare a quick speech and be sure to have plenty of brochures available.
Other details to enhance your event
Refreshments, drinks, door prizes, and decorations are optional and up to you. Many businesses add these extra touches when conducting a public grand opening in conjunction with the ribbon cutting.
A special invitation. The Navarre Chamber can provide you a member mailing list if you would like to mail an optional special invitation to the entire membership. This is especially encouraged if you are conducting a grand opening with prizes, business specials, and refreshments.
Organize a separate PR campaign. If you would like to invite the general public, you should explore other advertising avenues and/or consider sending a press release to the local media. You can do this yourself or hire a marketing company to help you with this. The Navarre Chamber can provide you with a list of the local media contacts and a membership directory to locate a marketing firm.
What have other businesses done to make their ribbon cutting and/or grand opening unique?
Sent a special invitation to the whole Chamber membership
Sent a special direct mail piece/invitation to area residents and/or non-member businesses
Conducted a separate PR campaign to try to grab media attention
Invited lots of clients, employees, and/or board directors from their organization Invited corporate staff from out-of-town corporate headquarters
Offered complimentary appetizers and beverages from fancy to simple, from a few selections to a large buffet and/or chocolate fountains, champagne fountains, and sweets
Invited sports or business mascots and superheroes in costumes
There are lots of great websites that provide tips on planning and executing a great event. Google "ribbon cutting ceremonies" for the top sites.
Note: The Navarre Chamber cannot guarantee the number of guests in attendance. Pre-registration with the Navarre Chamber for Ribbon Cuttings is required with two weeks advance notice. Events are scheduled based upon availability.
Contact Chanda Ryan at 850.939.3267 for more information.